Description
Hyperbaric oxygen machine | hyperbaric treatment MSLOX05
Characteristics:
– No extra oxygen tanks, generate high purity oxygen automatically.
– Patent technology design of hyperbaric Oxygen light mask, At
the same time music therapy and oxygen phototherapy.
– Using 03 disinfection technology for oxygen mask disinfection.
– The advanced electronic oxygen generation technology.
– The magic's hand technology division RF technology, make The b
eautician's hands into beauty player .
– Unique technical design crush note oxygen lance, make the
product Into skin .
– 5 M multipolar RF technology.
– 9 IN 1, multifunctions hyperbaric oxygen.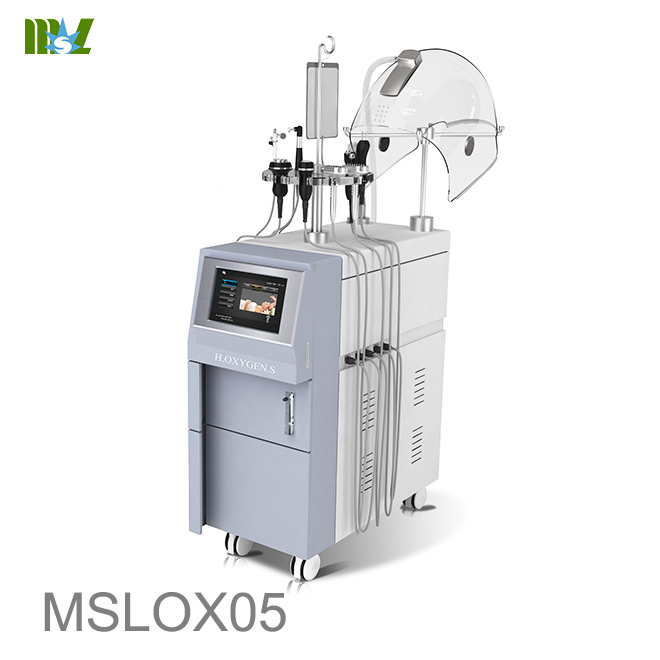 Hyperbaric oxygen machine | hyperbaric treatment MSLOX05
Plataforma multiterapia disenada para tratamientos
sinergicos en rejuvenecimiento facial y corporal.
Indicaciones de tratamiento:
– Rejuvenecimiento facial y corporal por RF 5 MHz
– Reafirmaclbn y remodelocion por RF
– Piel deshidratada, asfictica, atr6fica y grasa.
– Aumento del metabolismo celular por oxigenaci6n.
– Tratamlento global del acn6. Hiperpigmentaclones laser / Ipl.
– Tratamiento recuperacl6n pos operatorio. Cicatrices.
– Regeneracibn y estimulaci6n del colageno.
– Piel seborr6ica. Tratamlento del poro. Elasticidad.
– Relieve cutaneo. Envejecimiento prematuro.
??
Mechanism of action:
Though human body Inducting high BIO-elecrtic frequency signal, it could Inhibit the sympathetic stimulation, dilation of blood vessels, promote blood circulation, improve the physical movement of blood and nutrients, improve organizational activity, speed up metabolism.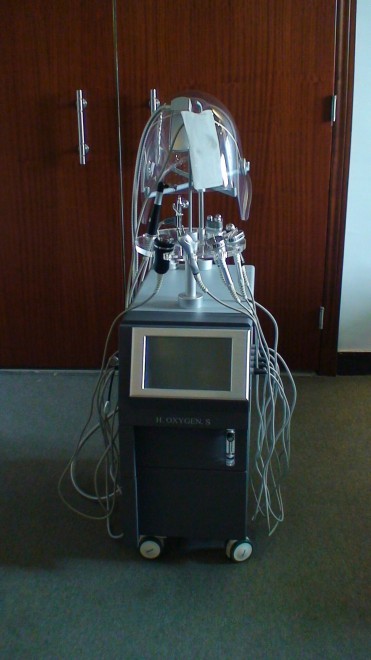 Hyperbaric oxygen machine | hyperbaric treatment MSLOX05
Technical parameters
Input: AC110V/60Hz AC220V/50Hz
Power: ≤450VA
??
Accessory list:
1.Host
2.Power supplyline
3.User manual
4.Bipolar RF handle for eyes
5.Tripolar RF handle for body
6.BIO-photo electricity work head
7.Supersonic work head for face
8.Supersonic work head for eyes
9.Electrod pad
10.Pure oxygen photon mask
11.Oxygen sprayer
12.Oxygen injector
13.Accessory frame
14.bracket tube
15.Hexagonal screws
17.Hexagon wrench
18.White fast connection sealing ring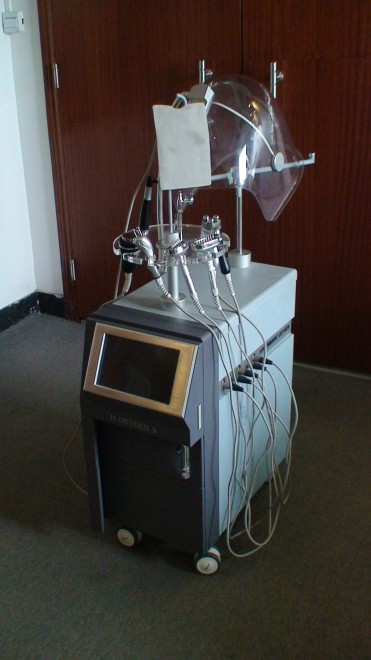 Forbidden group
1 The people has heart disease or high blood pressure.
2 The people has acute inflammation or deep vein thrombus or thyroid gland or asthma or cancer.
3 The people whose blood vessel is broken or wound bleeds.
4 Pregnant people
5 The people who has taken face-lifting or her body has artificial thing.
6 The people whose body has metal materials (including metal teeth)
7 The people has inflammation and edema symptom.
8 The people whose immunity system is exceptional
9 The people feels numb or has no reaction to the hot thing.