Description
Digital koera permanent makeup machine MSLMU01
Digital koera permanent makeup machine MSLMU01 Advantages
*Low pain/noise/operating temperature
*Dual function MTS/permanent make up
*Micro-pigmentation device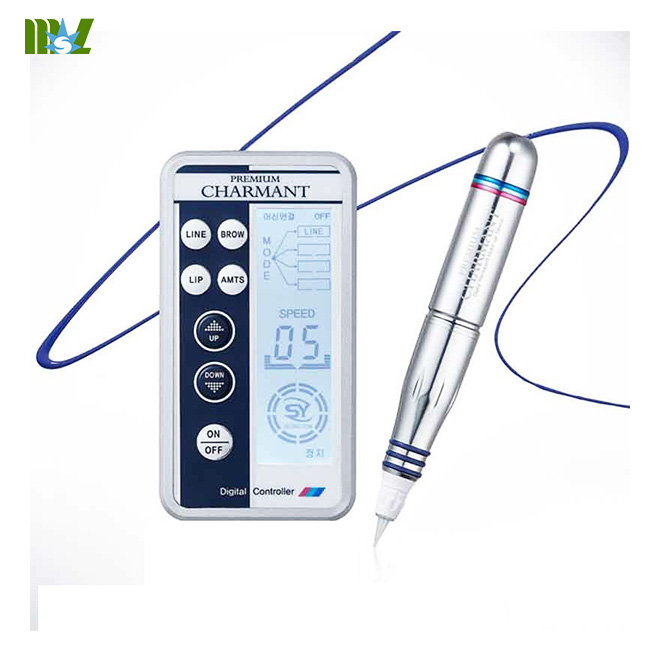 Digital koera permanent makeup machine MSLMU01 Features of the machine
– IC processor chips, using a program-controlled.
– Stable power supply of-PWM method.
– Precision work to facilitate movement of the needle straight.
– Precision machining the end of the needle used.
– Type one-touch controls on the remote control mode (step 15 speed)
– Easy adjustment needle length.
– There is no strain on your wrist and light handpiece (for prolonged use OK)
– Handpiece of the pigment in the blood and there is no residual.
– One-touch speed level conversion.
– Handpiece satisfying sense of the contemporary design (ergonomic grip design)
– The needle kinds : 1R, 2R, 3R(0.35mm), 3R(0.40mm), 4F, 5R. MTS Needle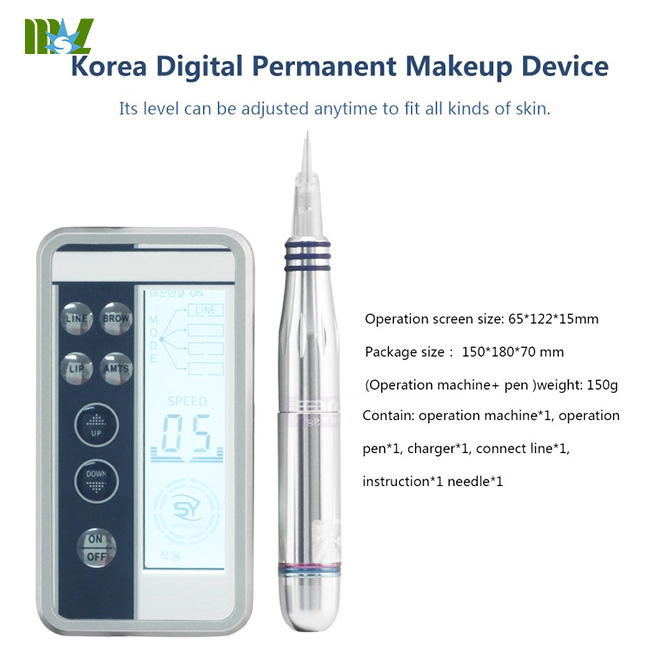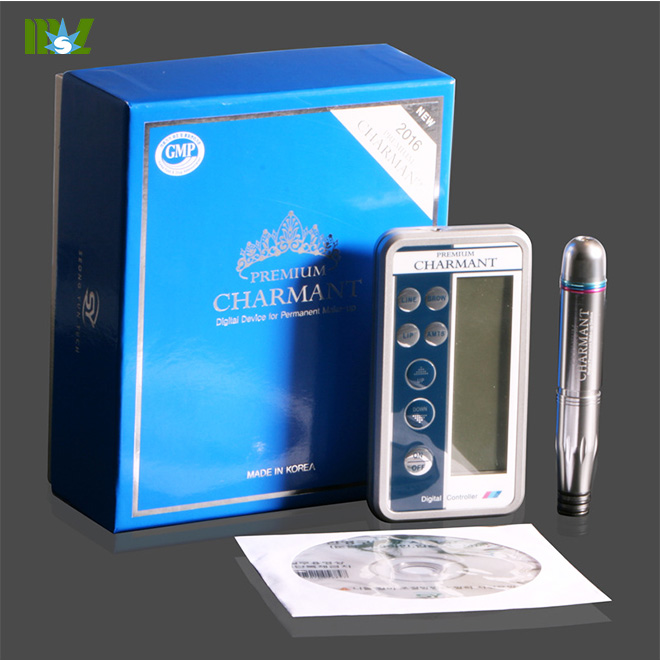 Digital koera permanent makeup machine MSLMU01 Description of digital remote control
– Input voltage: 110V-220V AC 50/60HZ
– Output voltage: 4~12V (adjustment)
– Rating current: 0-0.23A
– Operating temperature: -20~ 45
– Storage temperature: -20~ 85