Description
2017 Medsinglong 808 diode laser hair removal machine Applications
1. Laser diode hair removal machine removes effectively hair from different parts of body: Armpit hair, beard, lip hair, hair lines, bikini line, body hair and other unwanted hair.
2.Laser diode hair removal machine also reduces speckles; Telangiectasia or dilated blood vessels, deep color nevus (birthmarks and moles) and many others skin marks.
808 diode laser hair removal equipment Features of Laser Hair Removal Machine
1. With long lasting sapphire crystal handpiece of laser diode hair removal machine that can be used without replacement.
2. Laser diode hair removal machine with powerful semiconductor cooler; Air-water cooler ensures longer good condition working. Water cycle and temperature checking system along with strongly heat abstractor extend its service life and warranty a safe use.
3. Short treatment time will bring fast recovery for patients in laser diode hair remvoal machine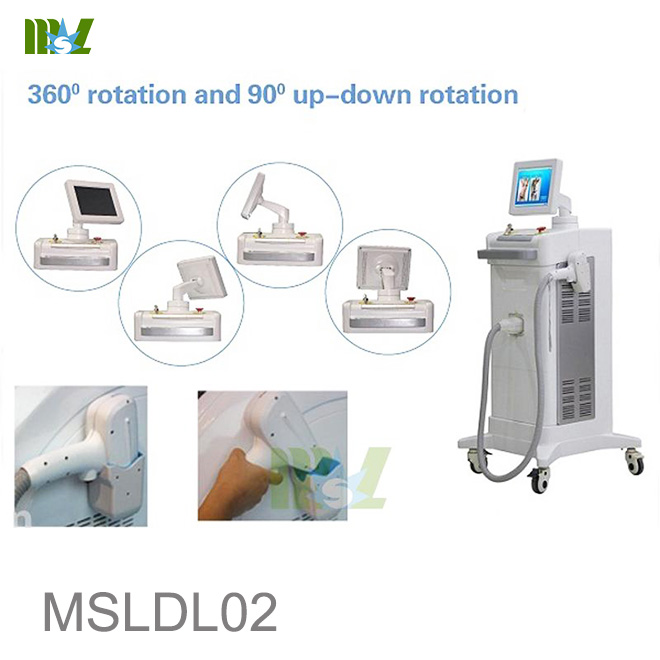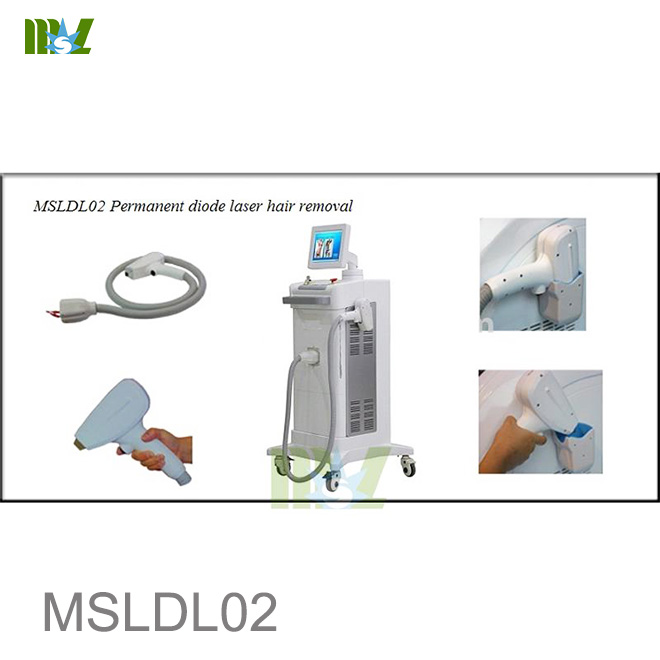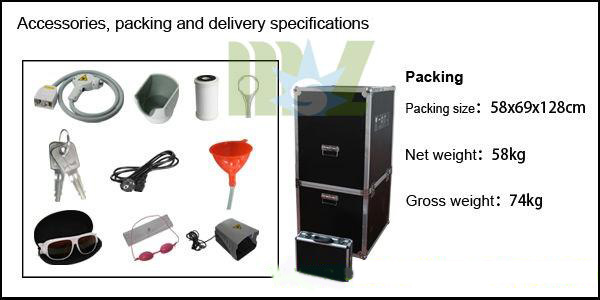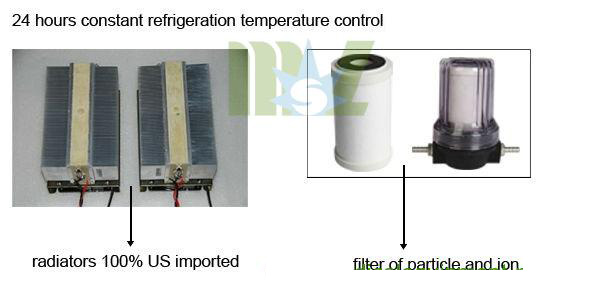 High Quality 808 Diode Laser Hair Removal Equipment, Advantages than other lasers
1. 808nm diode laser enables the light to penetrate deeper into skin and is safer than other lasers because it can avoid the melanin pigment in the skin's epidermis. We can use it for permanent hair reduction of all color hairs on all 6 skin types, including tanned skin.
2. 808nm diode laser allows fast repetition rates up to 10Hz(10 pulses-per-second), with in-motion treatment, fast hair removal for big area treatment
3. Probe built in with excellent contact cooling technology, PAIN-FREE hair removal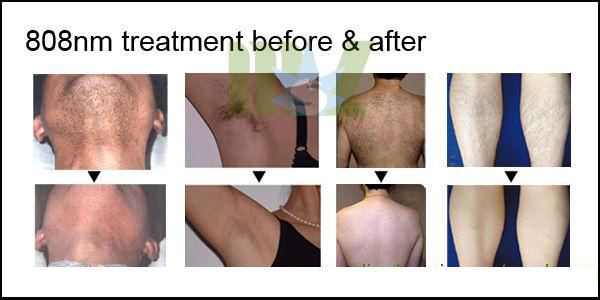 Specifications of 808nm diode laser hair removal machine
| | |
| --- | --- |
| Laser type | 808nm Diode Laser (laser diode hair removal machine) |
| Wavelength | 808nm /- 10nm |
| Pulse Width | 25ms~950ms |
| Repetition Rate | 0.5-10 Hz |
| Energy Fluence | 0~120J/cm2 |
| Beam Type | Collimated |
| Skin Cooling | TEC Sapphire (< 5 C) |
| Laser Window | 12× 12mm |
| Laser Cooling Liquid | Purified Water |
| Water Tank Volume | 3L |
| Handle Piece Flow Rate | 3.5~4.5 L/min |
| LCD Screen | 10'4 Touch LCD |
| Pedal Switch | |