Description
Automatic portable bidet – wash whenever you want MSLEB02
Function??
*Built-in rechargeable battery, charging once durable for 1 month;
*Universal USB charging cable;
*Silicone waterproof material;
*Easy taking, small and light;
*Portable electric flusher product features and functions:
*Built-in rechargeable battery, a charge lasting for nearly a month;
*Silicone waterproof design.
*After two sets of splashes and small splashes of soft water can be converted to ladies' urination, the water splashes are powerful and powerful;
*Semi-circular spout, can accurately align the cleaning point, while rinsing and scraping, completely clean;
*Replace paper towels, completely clean, do not damage the skin, effectively prevent infections of various diseases in private parts;
*Provide anytime, anywhere personal hygiene care;
*Small and light, it can be carried with you, with your car, and with your bag. It is truly private;
*Save a lot of paper towels, and achieve organic combination of environmental protection, economy, comfort, and cleanliness;
*By gently pressing the button, you can clean your body, control the amount of water and spray water according to actual needs, and efficiently save water.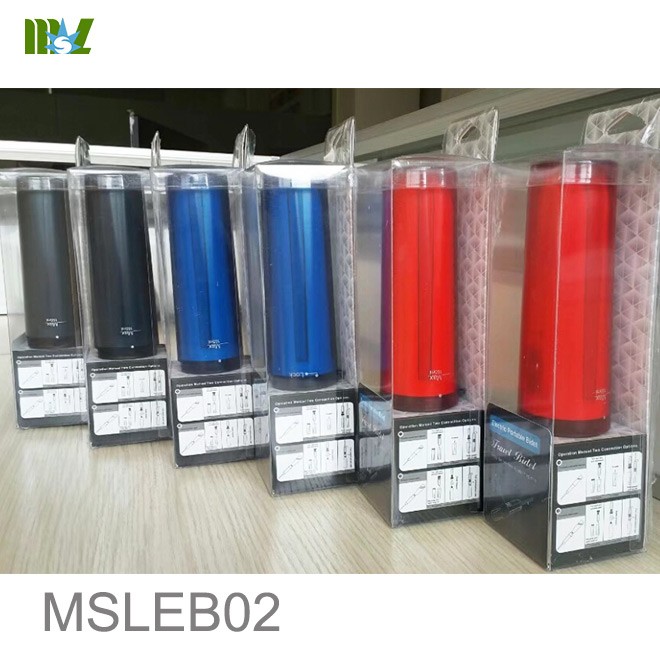 Automatic portable bidet – wash whenever you want MSLEB02
Product Instructions and Specifications??
*Water Capacity: 165ml
*Net Weight: 230g
*Length: 15cm after for pocket, 36cm after for cleaning
*Continuous Spray: 135 seconds at low level, 135 seconds at high level
*Chargeable Battery: lithium battery 3.7V/500mA
*Max Power Consumption: 1.1 W
*Battery Spray Life: about 65 uses
??spray at high level after completely recharging??
*Battery Standby Time: about 60 days
*Battery Recharging Time: about 2.5 hours
*Applicable Water Temperature: 5-40??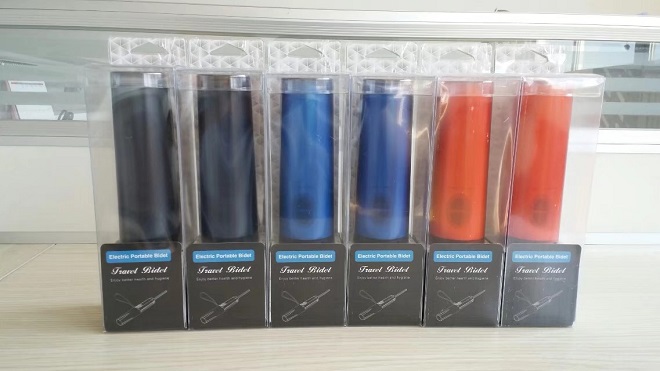 Automatic portable bidet – wash whenever you want MSLEB02
Irrigators and applicable places:
*Routine cleaning;
*Ladies after urinating
*Baby cleaning after changing diapers
*Disabled person
*Public toilets
*Temporary shelter
*Business travel
*Outdoor sports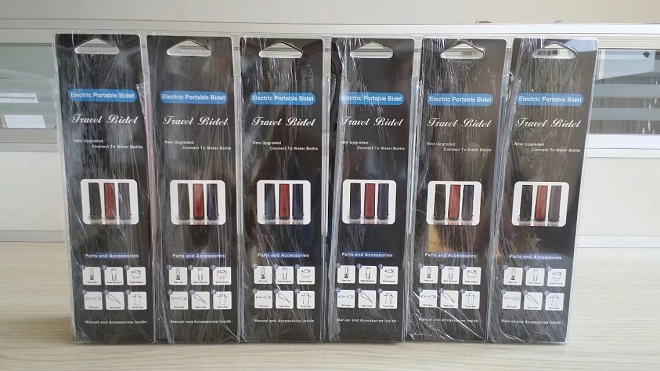 Suitable for the crowd:
*Acne patients;
*constipation;
*diarrhea;
*hypertension;
*Female period;
*People with physical disabilities.